Most of all, I want my work to be atmosopheric.
Not large, necessarily, but objects that have the ability
to enliven, shift, intensify, somber, uplift
the mood of the space it fills.








b. 1999 Boston, MA
Lives and works In Providence, RI


2021... Rhode Island School of Design Providence, RI
BFA Furniture Design
Minor in Theory + History of Art + Design

2017... Phillips Exeter Academy Exeter, NH
Classical Diploma



Past Experience :

2020... Kwangho Lee, Seoul South Korea
2020... Casamia, Seoul, South Korea
2019... R & Company, New York, NY
2017... RxArt, New York, NY
2015... Leers Weinzapfel Assoc., Boston, MA


... and so on.

Email ivivori@gmail.com for CV, resume, tear sheets, etc.











2 College Street Providence, RI 02903 | M 617.999.3936 | ivivori@gmail.com
Fat Armchair 2018
Insulation foam, packing peanuts
L 48" x W 60" x H 50"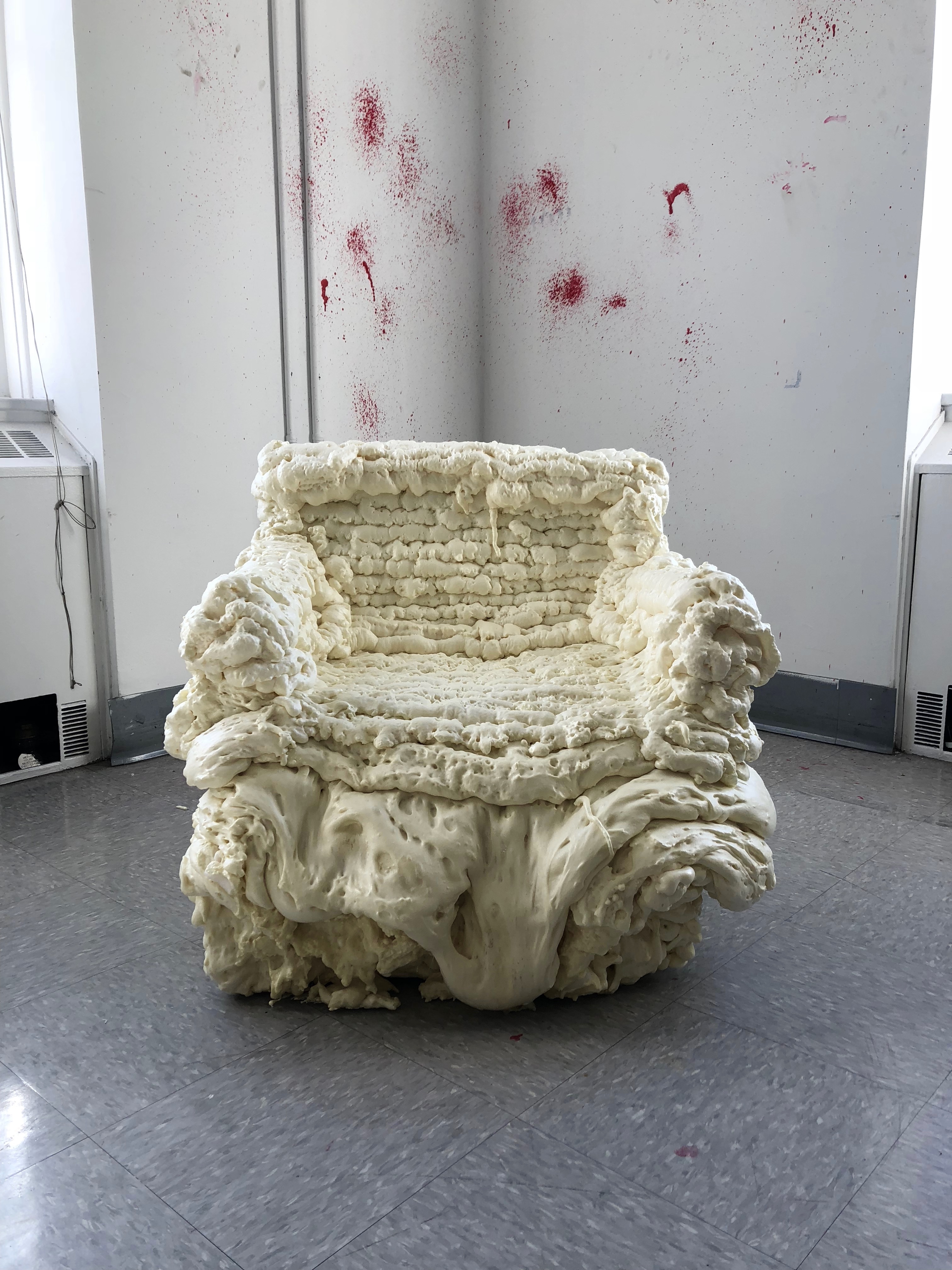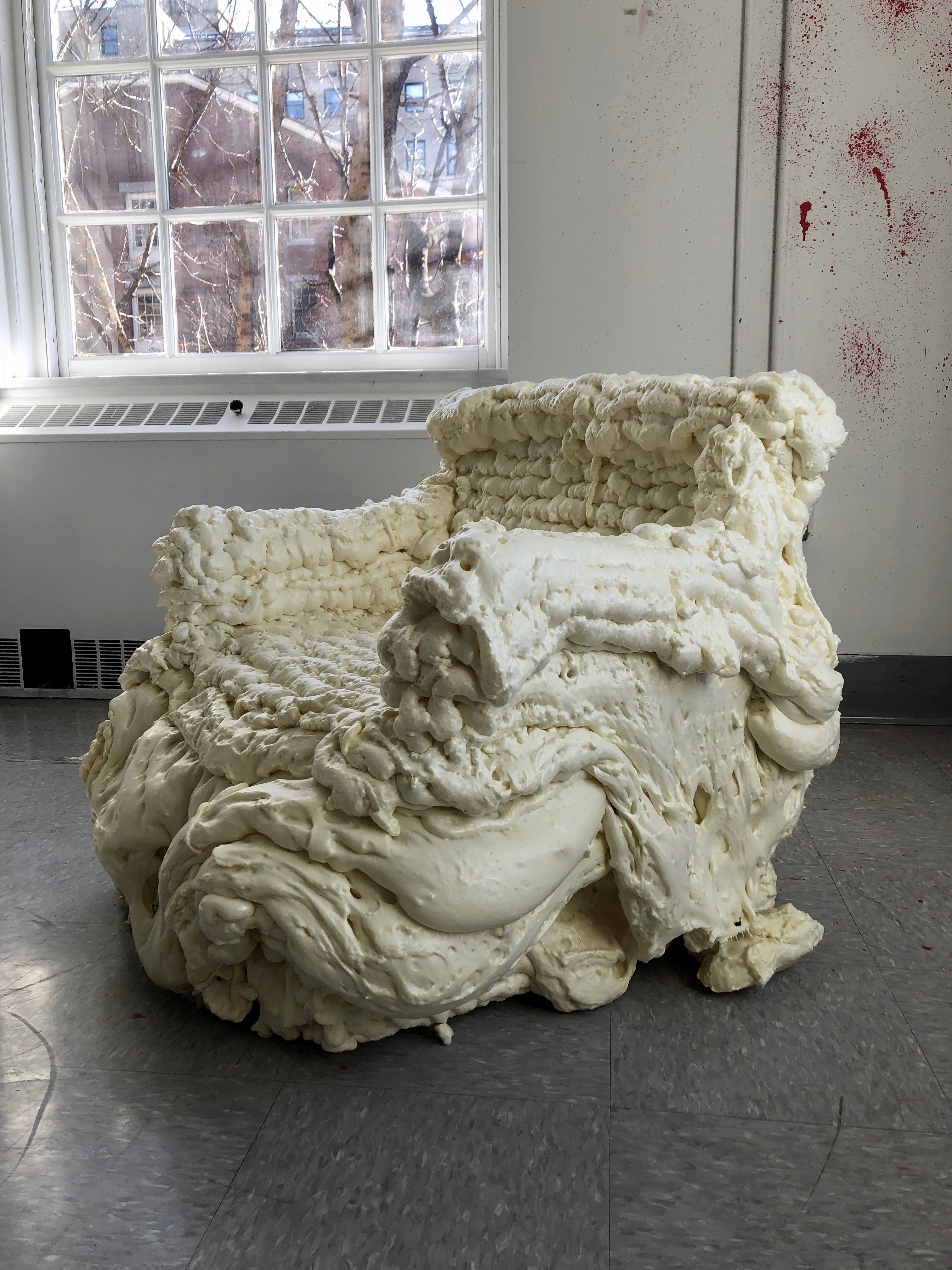 The Pool 2019

Steel, mortar, grout, ceramic penny tile
L 36" x W 20" x H 60"




I took a slice of the pool and made it an object that can stand alone. I spent most day of my childhood summers at the pool. Summertime reeked of sunscreen and chlorine and my fingertips were perpetually wrinkled.

One of my favorite feelings is sitting at the edge of the swimming pool on a sunny day with my feet dangling in the water. I would always prefer sitting in between the two rails of the pool ladder because I could wrap my arms around each pole and press my cheeks against it to cool off.

The Pool is about accessing our collective memory--about being transported to a very specific time of day and place--and revisiting that nostalgia.

A portable happy place, if you will.

The body is composed of a total of three steel sheets welded together to form a hollow structure. The pool ladder was constructed separately, then welded onto the body. The exterior surface of the body is tiled, then coated with a protective sealant. This chair is fit to live in both indoor and outdoor settings.